HbA1c (short for Haemoglobin A1c) is a blood test ordered by your doctor that measures your average blood sugar levels over the past 3 months, approximately.
Achieving and maintaining your HbA1c levels in the healthy target range is very important, because it keeps you in the best health possible and reduces your risk of nasty diabetes complications.
Achieve lower blood sugar and HbA1c, lose weight, reduce medication – that's what we help our members achieve. Get the results you deserve. Join Us As A Member Today >>
Target HbA1c in type 2 diabetes
When it comes to the target HbA1c for people with type 2 diabetes, it's generally recommended to aim for a level of around 7% or less.
While under 7% is a good goal, the ideal HbA1c target is under 6%, as this is considered a 'normal' level.
Type 2 diabetes HbA1c control chart
Excellent
Good
Okay
Poor
HbA1c

4.0

5.0

6.0

7.0

8.0

9.0

10.0

11.0

>12.0
In type 2 diabetes, research indicates that HbA1c levels under 6% (if you can achieve them over time) are associated with the least risk for diabetes complications, and that's certainly a good thing!
If your levels are higher than 7%, you really want to get them down below this.
Why?
Because having higher-than-normal blood sugar levels over a prolonged time, damages all the vessels and cells in your body, and this can lead to complications that can be really nasty, and even life threatening.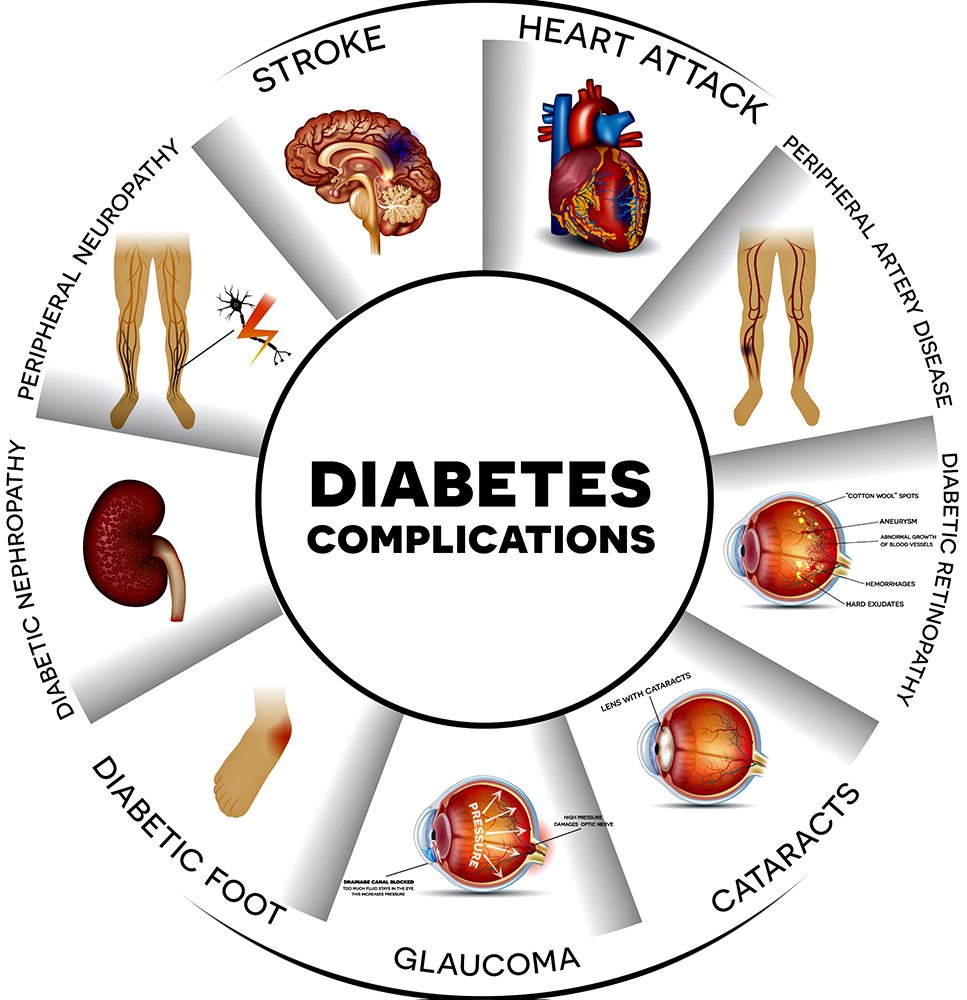 Please take your diabetes health seriously, because you don't want complications to occur. And the good news is, achieving a healthy target HbA1c will help you avoid them.
Difference between HbA1c and daily blood sugar levels
HbA1c and daily blood sugar measurements can both be useful, but they serve different purposes and provide different information for your diabetes management.
Measuring your daily levels at home with a glucose monitor gives you a snapshot of your blood sugar levels at a specific point in time. This can be really useful because it can help you make decisions on what you need to do to improve levels, for example, making changes to your diet.
HbA1c gives you the bigger picture of your blood sugar control over a period of about 3 months. HbA1c is directly connected to your daily blood glucose levels. For example, a higher HbA1c percentage indicates that your blood sugar levels have been consistently high over the past few months.
What this means is if you focus on lowering your daily levels, you will get a lower HbA1c result. As you can see in the chart below, which shows average daily levels in comparison to HbA1c levels.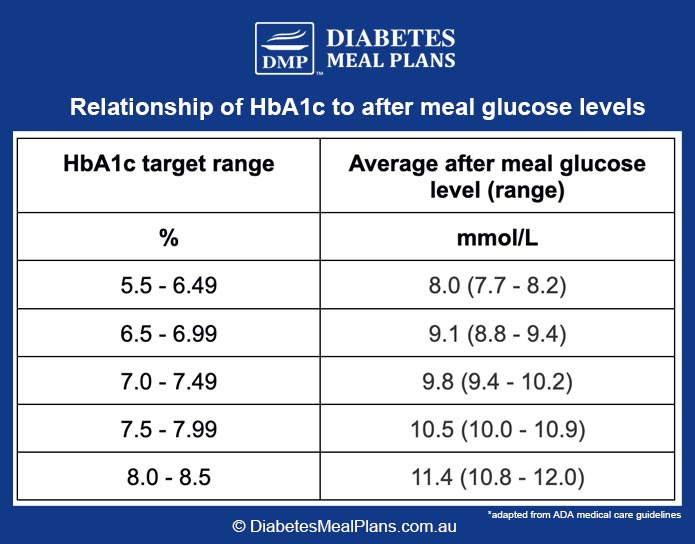 ➢ Read more about daily target levels here.
How do you lower your daily levels and HbA1c?
Focus on your eating plan!
The foods you eat have a direct influence on your daily blood sugar levels, particularly the amount and the type of carbohydrates you eat.
➢ To help you get started, view our Guide to Carbohydrates.
If you focus on reducing carbs and choosing the right types, your blood sugar levels will come down, and following, your HbA1c levels will soon come down to normal too.
➢ Need more help and support to achieve your blood sugar and health goals?
"My blood glucose varied from 11.1 to 13.0 and I felt very out of control. Now I'm a pretty consistent 8.9 and slowly going down. I have also dropped 3.6kg." ~Jim