Understanding what a normal blood sugar level is 2-hours after eating is crucial for monitoring your type 2 diabetes or prediabetes health and achieving lower HbA1c results.
The key question is: are you tracking your levels using the right numbers?
Let's investigate that now.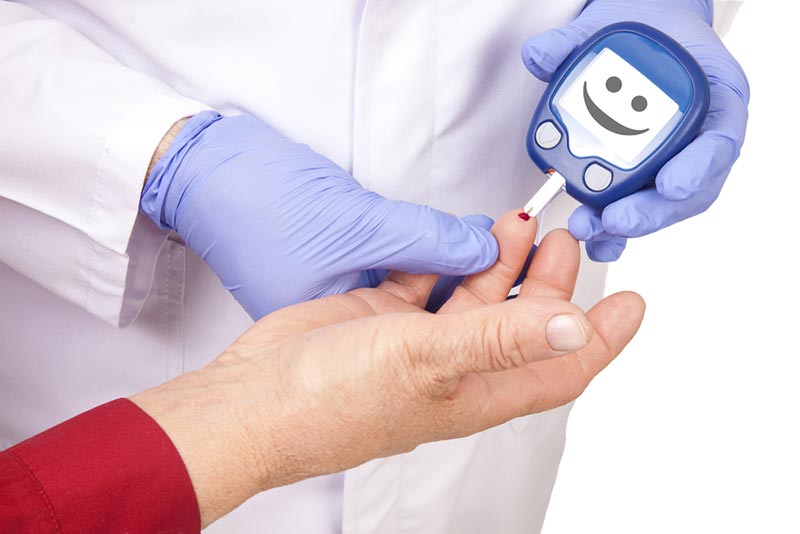 General recommended goals for type 2 diabetes are too high
Organisations like Diabetes Australia and other diabetes organisations worldwide suggest that a blood sugar level of 10.0 mmol/L is an appropriate goal 2-hours after eating. This common goal level is often recommended by doctors, as it appears in most medical care guidelines.
If you're targeting 10.0 mmol/L, it's a decent beginning, particularly if your levels have been 13+ previously.
However, in the long term, this general recommended goal is too high.
In consultation with your doctor, it is best to aim for a lower blood sugar level after meals – and there's an important reason for that.
What are normal blood sugar levels after meals?
For non-diabetics, normal blood sugar 2-hours after meals is under 7.8 mmol/L.
Consequently, a maximum of 7.8 mmol/L is the ideal blood sugar level after meals for people with type 2 diabetes or prediabetes.
Both the American Association of Clinical Endocrinology and the International Diabetes Federation agree that working toward a maximum of 7.8 mmol/L is ideal if you can achieve it.
So, why is this so important?
Blood sugar under 7.8 mmol/L after meals is considered a "normal" level.
Why "normal" blood sugar range is important
The human body is designed to maintain blood sugar levels within a healthy "normal" range. For those with type 2 diabetes and prediabetes, working towards the goal of having normal blood sugar levels is recommended.
Higher-than-normal blood glucose levels can damage cells and vessels throughout the body, potentially leading to severe diabetes complications.
Reducing the risk of complications is vital because the consequences of diabetes can be dreadful, even life-threatening. Everything you can do to avoid them is essential!
The great news is that achieving an average blood sugar level of 7.8 mmol/L 2-hours after meals will help you lower HbA1c, which can significantly lower the risk of diabetes complications.
Reduce blood sugar, reduce HbA1c
Your doctor may emphasise the importance of lowering your HbA1c levels. So, here's the thing: your average blood sugar level over time will be reflected in your HbA1c test result.
HbA1c measures the amount of glucose/sugar in your blood over roughly the last three months. If you decrease your average blood sugar level from 10.0 mmol/L after meals to 7.8 mmol/L after meals, your HbA1c levels will improve.
With a goal of 7.8 mmol/L 2-hours after meals, HbA1c estimations are around 6.5%, whereas, at 10.0 mmol/L after meals, your HbA1c will be more than 1% higher, at around 7.9%.
Blood sugar monitoring
You can purchase a glucose monitor and supplies at any pharmacy, and if you speak to your doctor, you can often get the monitors for free and the supplies at subsidised prices through the National Diabetes Service Scheme.
To monitor your after meal blood sugar levels, time 2 hours from your very first bite of food – set your alarm and check your levels once the 2 hours alarm goes off. It's a good idea to write things down and keep a record – grab our tracking chart below.
Remember, the ideal target is 7.8 mmol/L 2-hours after meals. If it's higher than this, you've got some work to do.
The nutrient that influences your blood sugar levels the most is carbohydrates, so that's the first place to set your focus.
➢ To help you get started, view our Guide to Carbohydrates.
If you focus on reducing carbs and choosing the right types, your blood sugar levels will come down, and following, your HbA1c levels will soon come down to normal too.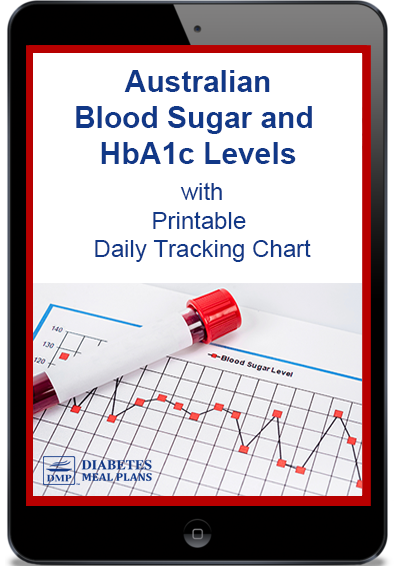 Grab a copy of the blood sugar and HbA1c levels, plus a printable daily tracking chart