With more than 1.3 million Australians with type 2 diabetes and at least 180 new cases diagnosed each day, it's fair to say we have a problem, one which we'd like to see change for the better.
The standard treatment approach is to prescribe medications. In fact, there are 15 million prescriptions dispensed each year for diabetes medications – that's a lot!
Here at DMP we take a different approach to diabetes treatment and management, we help people gain the power of our natural nutrition approach to achieve and maintain long term diabetes health.
Let's look at a few common myths about type 2 diabetes and the approach we take here at DMP and in our T2Diet Program.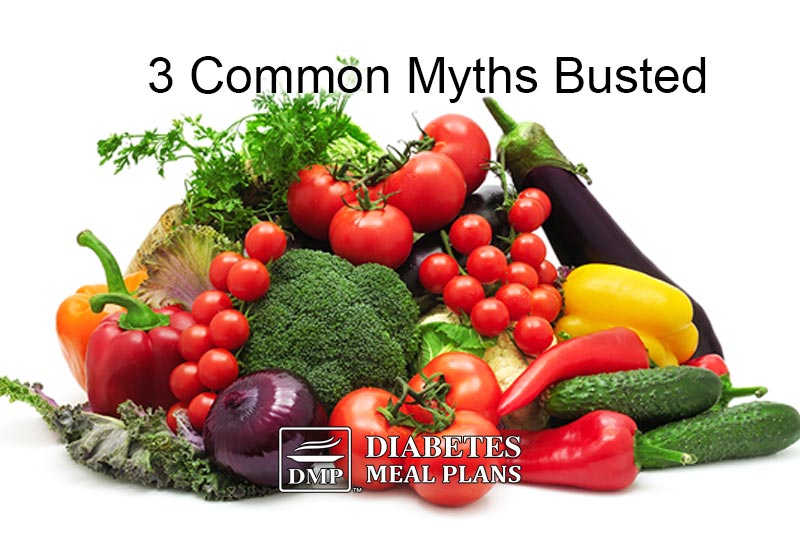 Myth #1: Carbs Are the Enemy
Left, right and centre we hear the keto crazies saying you need to cut your carbs down to almost nothing in order to solve all your blood sugar problems.
Ketogenic diets can be effective. The issue is, people struggle to sustain ketogenic diets long term. In reality that makes sense because most people want to continue living a normal life, which includes eating foods that you enjoy and not feeling too restricted.
That's what the T2Diet Program is all about!
It helps you discover an eating plan that's natural and sustainable for you, so you can eat to treat diabetes LONG TERM! There's no point in starting a 'diet' if you're not going to stick to it long term, that's counterproductive.
Carbohydrates are important to blood sugar, that's definitely true. As you can see in the image below, compared to protein and fat, carbs have the biggest impact on blood sugar levels.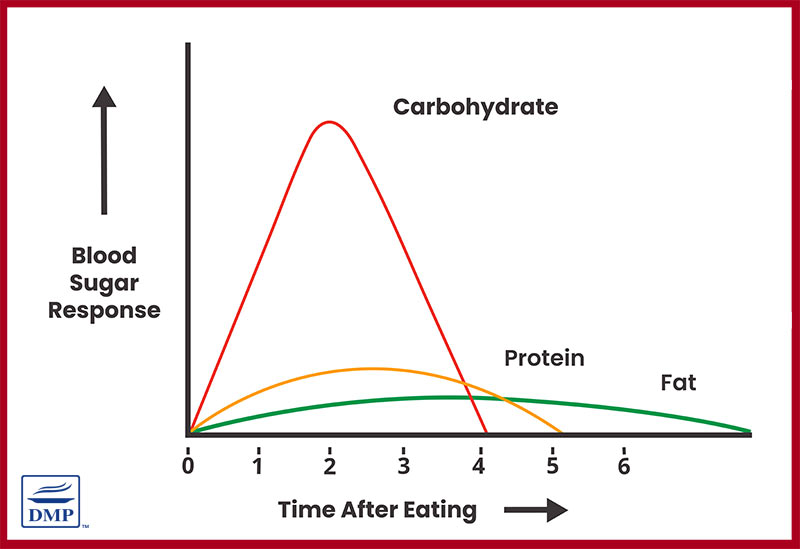 BUT, that doesn't make carbs are a complete enemy!
Carbohydrate foods do provide a valuable food source that is nutrient-dense, so it's all about understanding the role carbohydrates play in your diet, the different types of carbs, and how they impact your blood sugar and diabetes health.
That's what you'll discover in the T2Diet Program. You'll become a carb-savvy pro like never before, empowered with the practical knowledge and skills to make informed choices no matter what meal or snack situation you may be in.
Myth #2: Medication Is the Only Solution
You go to the doctor for a diabetes diagnosis or for a check up, and the standard treatment approach is to prescribe medications. In fact, many people believe that medication is the sole method to manage type 2 diabetes, even many doctors.
But, most people hate taking medication! And having to take more and more medication, doesn't seem like an appealing solution.
The truth is, medication is NOT the only solution. And even if you're taking medication now, you can reduce and even stop medications. We know because we've seen it many times and our research has proved it!
Majority of participants in the T2Diet Study randomised controlled trial reduced their medications, and 25% reduced their medications by 20% – that's in just 16 weeks!
Many of them have gone on to reduce their medications even more. The key is NUTRITION!
The T2Diet Program helps you discover a personal nutrition plan that's natural and sustainable for you, so you can eat to treat diabetes. Before long you'll be working with your doctor to reduce or stop your medications too!
**You should never stop or reduce medications without consulting with your doctor.
Myth #3: Healthy Eating Is Bland and Boring
When you think of healthy eating, you probably think it's going to be tasteless and unenjoyable.
You'll be stuck eating boring steamed vegetables and grilled chicken breast, or even worse, having to endure quinoa and kale!
Not with DMPs T2Diet!
You'll enjoy tasty easy meals that everyone loves and you can enjoy with the whole family!
Don't take our word for it, here's what Justin said: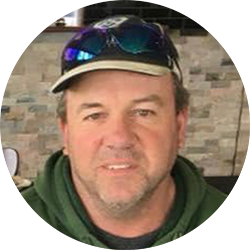 The program helped me lose 4kg and drop my A1c by 0.6%. I now have a clear diet plan that I stick to and since completing the program I've gone on to lose another 6kg. The recipes are that good that my whole family enjoy them as well. ~Justin
We have over 1500 recipes available to our VIP members, and the T2Diet Program features over 200 of these – you'll learn to love eating to treat your diabetes!
The T2Diet Program Approach
Your diabetes doesn't have to get worse and you don't necessarily have to go on more and more meds, because there is another way!
Join the DMP family and we'll take you under our wing and show you how!
For a decade, we've been helping people eat to treat diabetes!
Plus, the T2Diet Program has undergone rigorous research conducted at Deakin University and shown to be clinically-effective for reducing HbA1c, weight, BMI and medications.
In the T2Diet Study 16 week clinical trial, the results of the program group were:
HbA1c DOWN: the average was 0.94%; range up to 3%
Weight DOWN: the average was 4.36kg; range up to 14kg
BMI DOWN: the average was 4.36kg
Medications DOWN: 87% reduced meds and 25% reduced them by more than 20%
Gain the power to change your diabetes health.
Join the T2Diet Program Today!