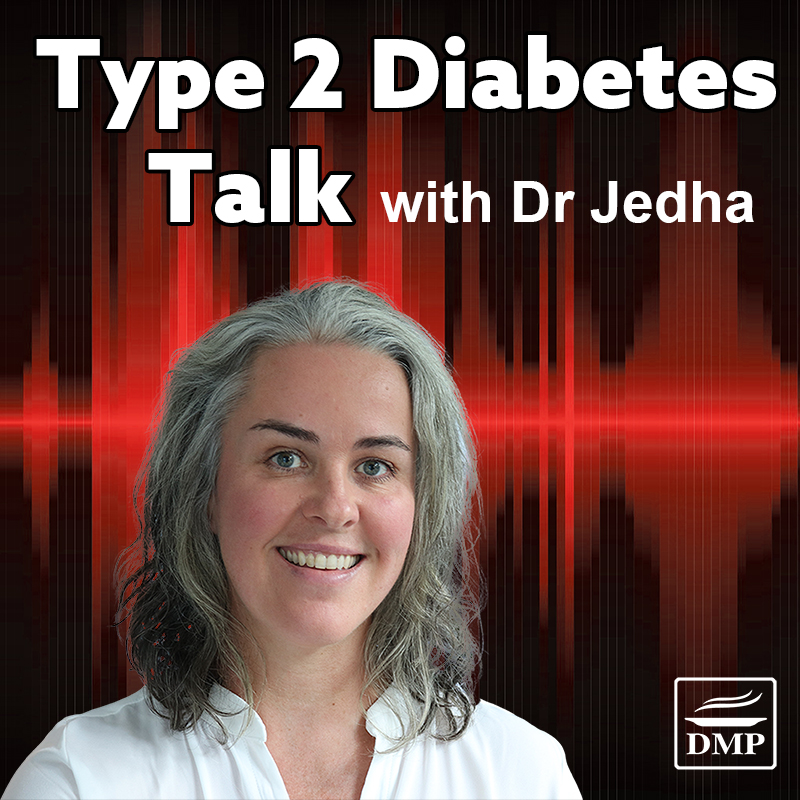 Type 2 Diabetes Talk is the place where we chat about what really works to treat type 2 diabetes and prediabetes, naturally with nutrition and lifestyle.
With over a decade of experience and scientifically proven research, T2Diabetes Nutrition Specialist Dr Jedha, along with special guests, provide evidence-based practical strategies to help you optimise blood sugar and HbA1c, lose weight, reduce medications and improve your overall health.
Tune in on Wednesdays 7AM AEST for new weekly episodes.